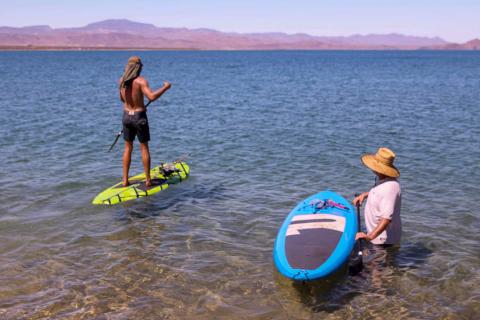 Spend the day looking through crystal clear water from atop one of our stand up paddle boards. You will have the perfect vantage point to observe all sorts of sea life beneath the surface of the ocean while you glide along effortlessly.
There are many near-by places to explore along the cliffs where you will find more wildlife and caves.
It is truly a serene experience that relaxes the soul and calms the mind.